Felix Golubev
Producer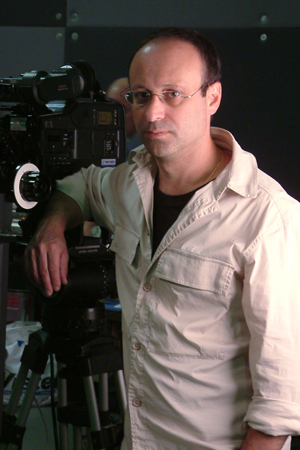 Felix Golubev is one of Canada's top documentary film producers. He is currently producing a four part series Code Breakers for Discovery Science US and Vision TV Canada. He just finished producing an investigative feature length documentary Tales From the Organ Trade for HBO main network and Shaw Media as well as the feature-length documentary The Resurrection Tomb for Discovery Channel USA and Vision TV Canada.

His other recent documentaries are: Beasts of the Bible for National Geographic, Charging the Rhino for VisionTV Canada; and the award-winning feature documentary The Lost Tomb of Jesus for Discovery USA; Channel 4 UK; VisionTV Canada and ProSieben Germany.

Felix Golubev recently co-produced the award-winning feature-length documentaries: The Exodus Decoded for The History Channel USA and Discovery Channel Canada; and Sex Slaves for the Canadian Broadcasting Corporation, Channel 4 U.K. and PBS Frontline, which won the 2007 Emmy Award for the Outstanding Investigative Journalism as well as the Edward R. Murrow Award (Overseas Press Club of America).

Felix Golubev also executive produced the one-hour documentary Impact of Terror (2004) for CNN Presents, which won the Overseas Press Club of America Award in 2005 as well as the eight-part series Betrayal! for History Television Canada and History Channel U.K. (2004). Before that he produced the critically acclaimed James, Brother of Jesus (2003) for Discovery International; and The Struma (2001), for HBO, Cinemax.

Golubev has also worked as an Associate Producer on a number of internationally recognized documentaries, including Penn & Teller's Magic and Mystery Tour (2000), Quest for the Lost Tribes (1999), Jesus in Russia (1996), and the Emmy award-winning The Selling of Innocents (1996).

Born in St. Petersburg, Russia, Felix Golubev is a graduate of the Ryerson Polytechnic University Radio and Television Arts program in Toronto.




@2013 AP OT Productions Ltd. All Rights Reserved.
www.apltd.ca